Callaway XR Drivers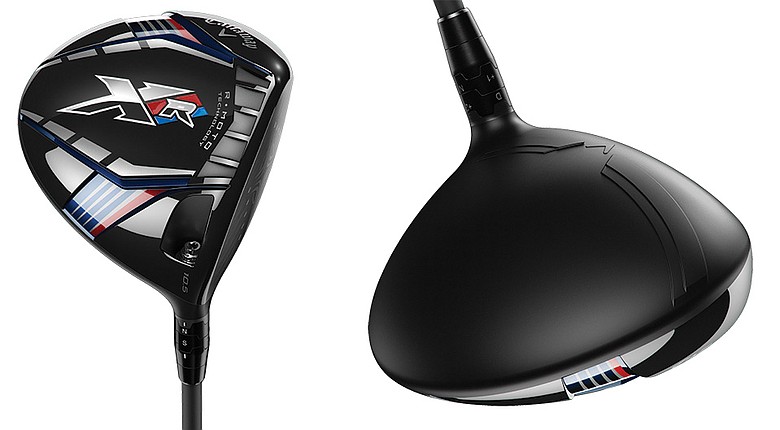 Callaway's slogan for the new XR and XR Pro drivers is "The Relentless Pursuit of Speed." The pursuit is aimed at helping golfers generate more clubhead speed, which should translate to more ball speed and more distance off the tee.
While they share a similar name, the Callaway XR and XR Pro drivers have some significant differences.
The top of the 460cc, all-titanium XR features a Speed Step Crown design intended to make the club slip through the air more efficiently.
"During the downswing, the airflow has a tendency to separate from the clubhead," said Evan Gibbs, Callaway's manager of performance analysis. "When it does, it increases drag and slows the club down."
Gibbs said the more aerodynamic head and the addition of geometric panels to the crown help airflow stay attached to the clubhead longer, which helps increase speed.
"A faster swing speed directly translates into more ball speed and more distance," Gibbs said. Callaway says the XR is 5.4 yards longer than last season's X2 Hot driver and produces an average of 277 rpm less backspin.
The XR Pro driver ($399.99) is smaller at 440cc and lacks the Speed Step Crown. Instead, Callaway made its crown of forged composite, an ultra-light carbon material. It helped Callaway lower the center of gravity by 53 percent and decrease spin by 300 rpm compared to last season's X2 Hot Pro driver.
Both clubs feature a new R-Moto face design. Callaway designed the faces to be 10 percent lighter, and the sweet spot is 16 percent bigger than the corresponding X2 Hot model from last year. Each club also has the Opti-Fit hosel system that allows golfers to decrease the started loft by 1 degree or increase it by up to 2 degrees. The lie angle can be set to neutral or draw.
BOTTOM LINE: The XR driver provides a solid combination of mid-launching shots, forgiveness and respectable distance. However, testers are more taken with Callaway's other offering, the Big Bertha V Series driver.